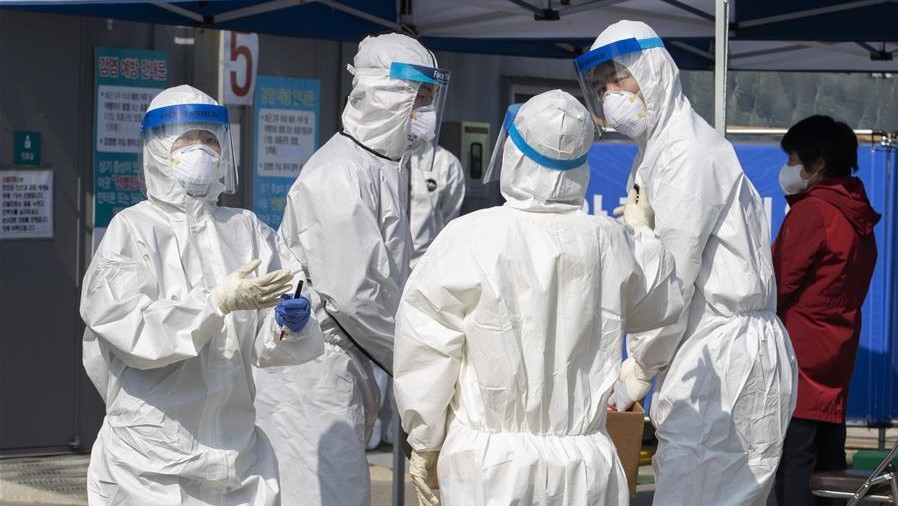 South Korea confirmed 516 more cases of the COVID-19 on Tuesday, raising the total number of infections to 5,328, according to Yonhap News Agency.

As of midnight Tuesday, the country's death toll had mounted to 32.
South Korea on Wednesday proposed an extra budget of 11.7 trillion won (9.82 billion U.S. dollars) to battle the spread of the novel coronavirus as well as minimize economic fallout from the epidemic.
Yonhap reported the budget bill will be submitted to the country's National Assembly for approval on Thursday.
Earlier, South Korean President Moon Jae-in declared war against COVID-19, placing all government agencies on a 24-hour alert.